A sweet friend, who is also a very creative boutique designer, asked me to create something to match her two sets for the upcoming FaceBook Magical Kingdom launch (to be hosted on ebay October 1st-10th). As usual, I was floored by her use of mixed media to create such wonderful wearable art and I can't wait to see the modeled pics!
Here is a sneak peek of two of the four items I sent her:
Alice Art Clip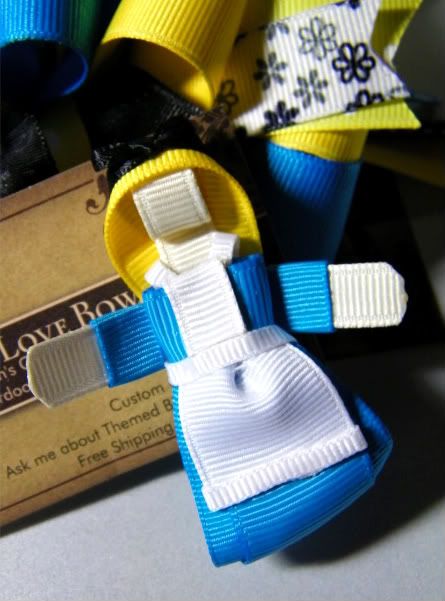 Rapunzel Art Clip
Wait until you see her amazing sets!!