A few Back To School launches are coming up this week:

July 30th, The Playground Divas Storybook Treasures begins. I love this theme because I LOVE children's storybooks! I have one bow set ready for this launch, but hoping to list a few more.


I will also be participating in the Lollipopz Back To School guest launch.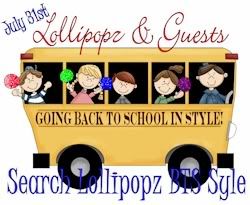 It begins on July 31st. I just received the wonderful pics from the model and her mommy. A sneak peek is shown above in the blog header! ;)


See you there!!